BargeOps now provides an automatic process to record daily gauge and dam opening information base on the USACE Lock Report. The system downloads data from the Army Corps of Engineers website based on a schedule that you can set.
BargeOps records the Lock/Dam location, the river mile, lower gauge reading, opening, flood stage, and pool stage. See the screenshot below.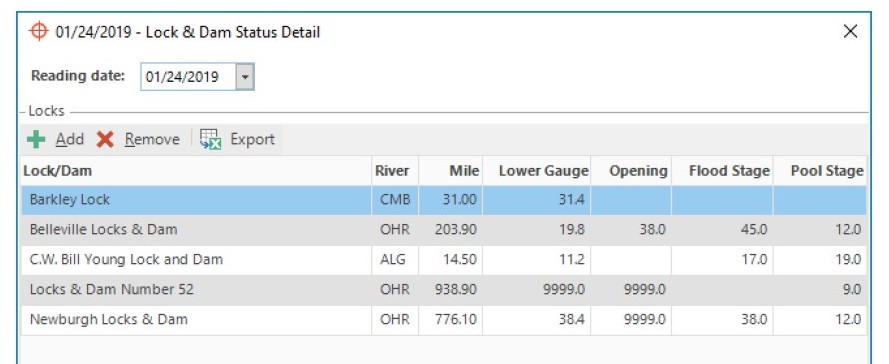 This is another example of BargeOps delivering more value to streamline your operations.
We would love to show you more. Click here to schedule a discussion and demo of BargeOps.